Assistive Technology
---
Assistive technology includes hardware and software solutions that will help those who have learning, communication, and access difficulties to use the computer or complete academic work on the computer.
Assistive technology is available in the Information Commons on the Second Floor of Swirbul Library. Please ask at the Help Desk if you need assistance.
Software Available
Reading Made Easy: Premier AT Accessibility Suite
Premier AT comes with several features such as a talking word processor, text-to-audio, E-text reader, and much more.
ZoomText
ZoomText Magnifier/Reader is a fully integrated magnification and screen reading program that enlarges, enhances and reads aloud everything on the computer screen.
Hardware Available
6 Desktop Computers with Scanners
Note: Each computer is labeled for Assistive Technology. 
Clearview 500 Optelec
The ClearView+ Video Magnifier System magnifies anything placed under it from 2 to over 50 times its original size, always maintaining perfect focus. It also features a specially designed high quality monitor and lighting design, for optimal visual enhancement. Best of all, the entire system can be controlled with a single button, and customized to meet a student's exact needs.
Hearing Loop System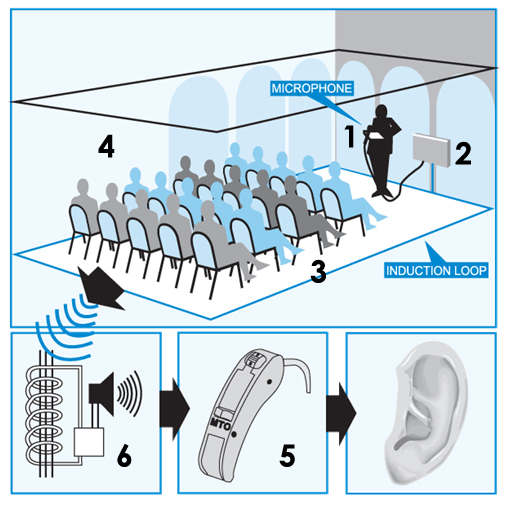 Adelphi University has installed Hearing Loop Systems in several rooms at the Garden City campus.
The Hearing Loop is an Assistive Listening System specifically designed for individuals with hearing loss. The system works directly with hearing aids and cochlear implants to enhance the learning experience for students in the classroom and provide universal access to the larger community.
Adelphi's installation is the first hearing loop system at a Long Island university.
T-Coil Hearing Loop System available in:
Post Hall, Room 107
Nexus Building, Rooms 154, 159, 239, 242, 275
Swirbul Library Room 201 (Hay Lab)

Hagedorn Hall Room 209